Measures to protect exhibition participants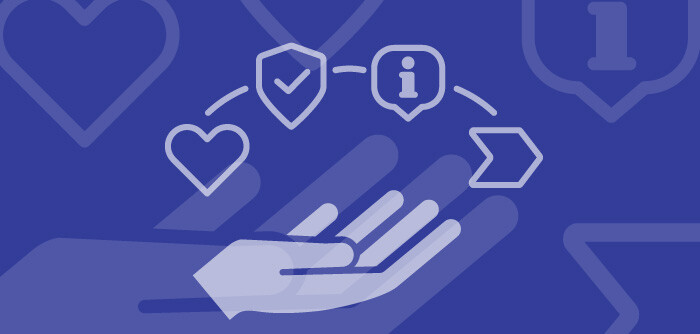 Personal networking? A sure thing!
A good talk with colleagues from the industry. A profitable new business contact. Plenty of trends and inspiration for your business. This is what a trade fair or congress can only offer you on site.
Our goal is to create a framework for you in which networking and business can take place with peace of mind – from person to person. Therefore we have developed a viable hygiene concept and already implemented it successfully. Further there are
access concepts that can be used depending on the situation:
Briefly explained:
3G: Visitor entry for vaccinated, recovered or tested (antigen or PCR test) persons.
3G+: Visitor entry for vaccinated, recovered or PCR tested persons.
2G: Visitor entry vaccinated or recovered persons.
2G+: Visitor entry for vaccinated or recovered persons who are additionally tested (antigen or PCR test. An additional test is not required if a booster vaccination can be proven.)
Which of the concepts applies to the event depends on the official requirements in Bavaria at the time of the event depending on the epidemic situation.
Masks are compulsory for persons aged 6 years and over. Currently the mask standard for visiting the event is a FFP2 mask. The mask can be removed at fixed seating or standing places, as long as a minimum distance of 1.5 m to other persons is reliably maintained or an effective hygiene protection wall (plexiglas panel) is set up between the persons.
We provide you with a safe space for your business. You will find an overview of our protective measures below, subject to change.
We have summarized the current entry requirements regarding your visit to trade fairs and congresses for you here here: www.nuernbergmesse.de/en/entry-requirements
We will stay tuned for you, our customers and partners, and keep you continuously informed about the applicable regulations here.
1. Safe together
2. Service for Safety
3. Safety Advice
4. Safety Guidance for exhibitors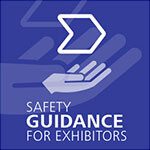 to find regularly updated FAQs, resources and concepts for exhibitors, among it guidance on the subjects of stand design/construction, catering etc. taking into account the currently valid official regulations for a safe and successful event.
Contact
Feel free to contact us if you have any questions about these measures or safety - we are here for you!